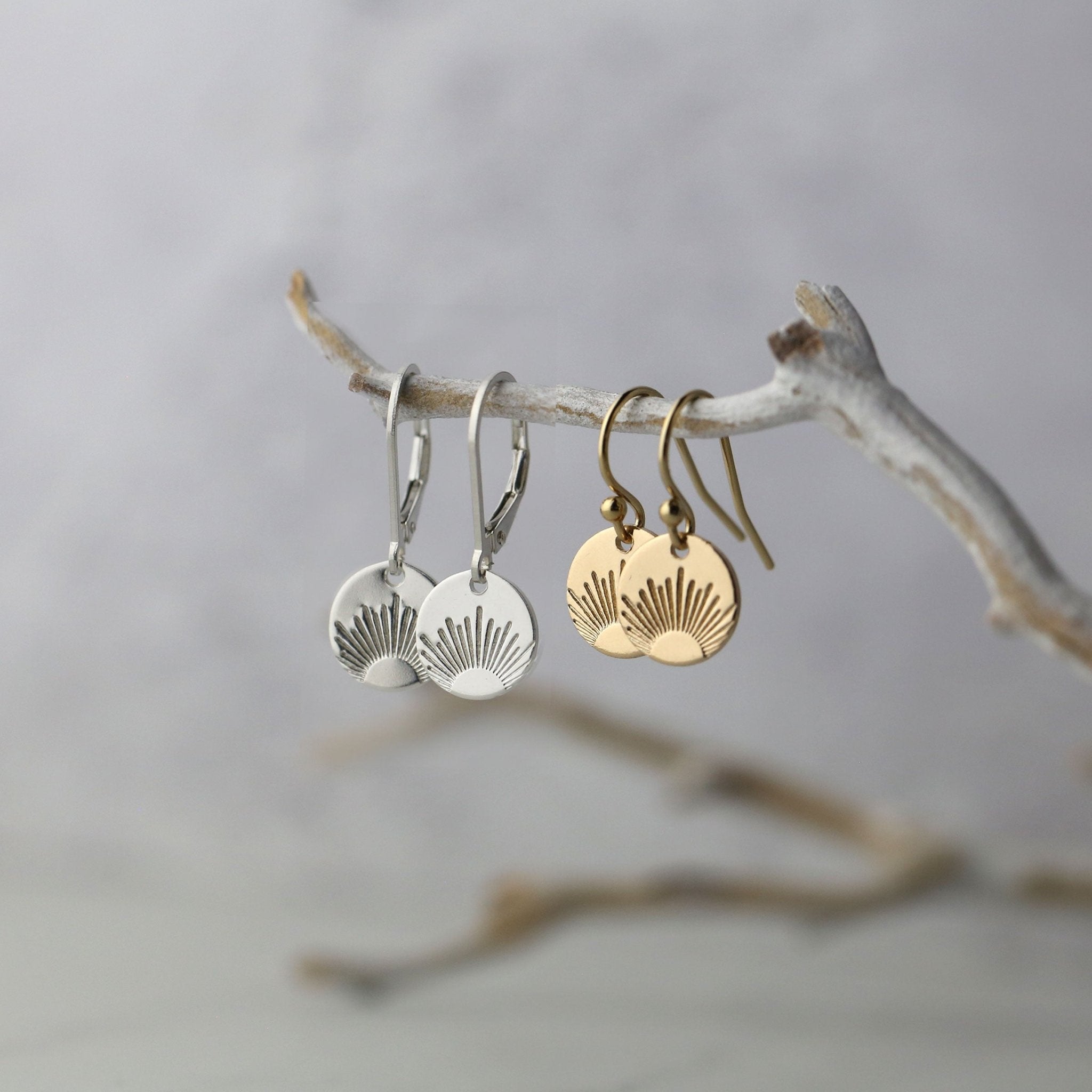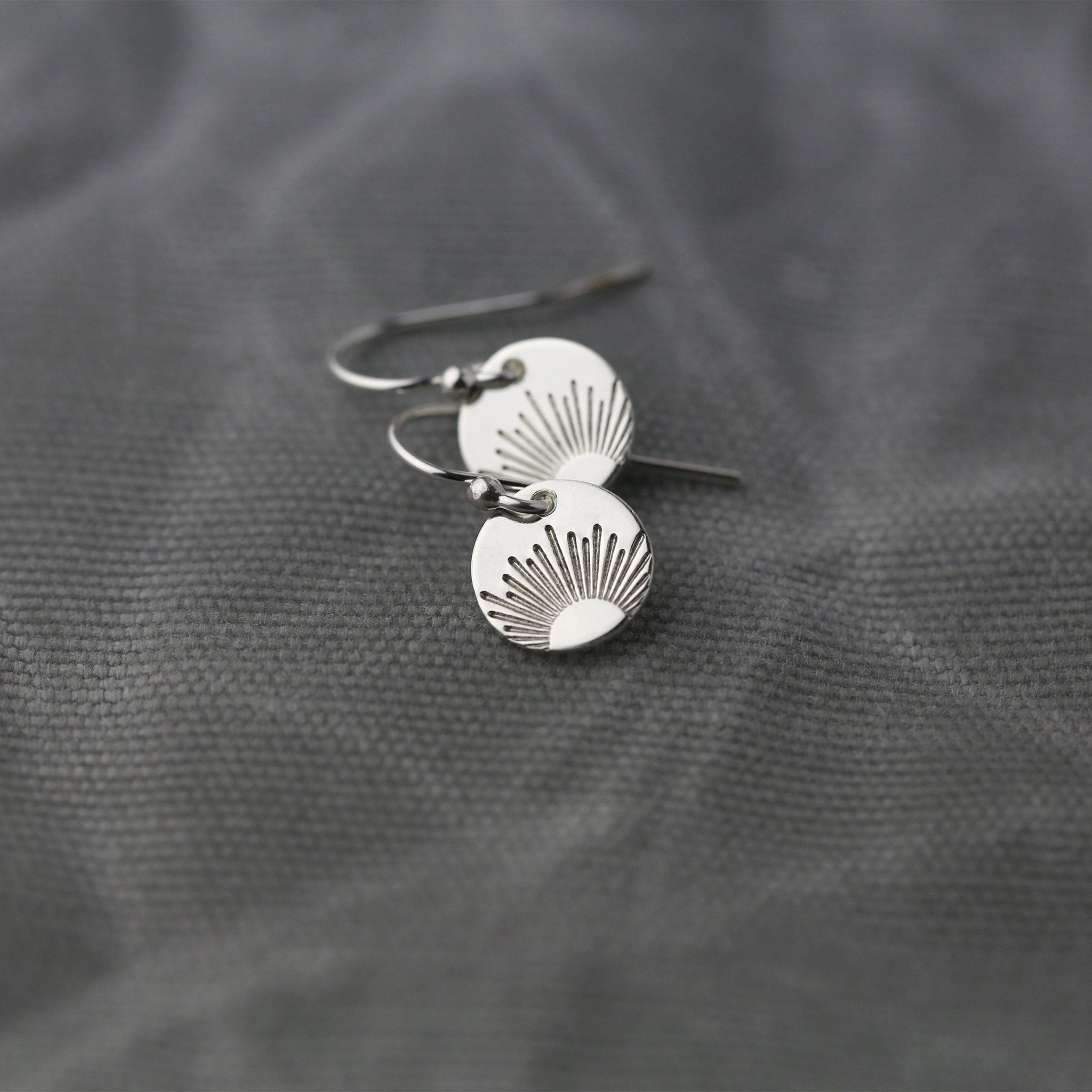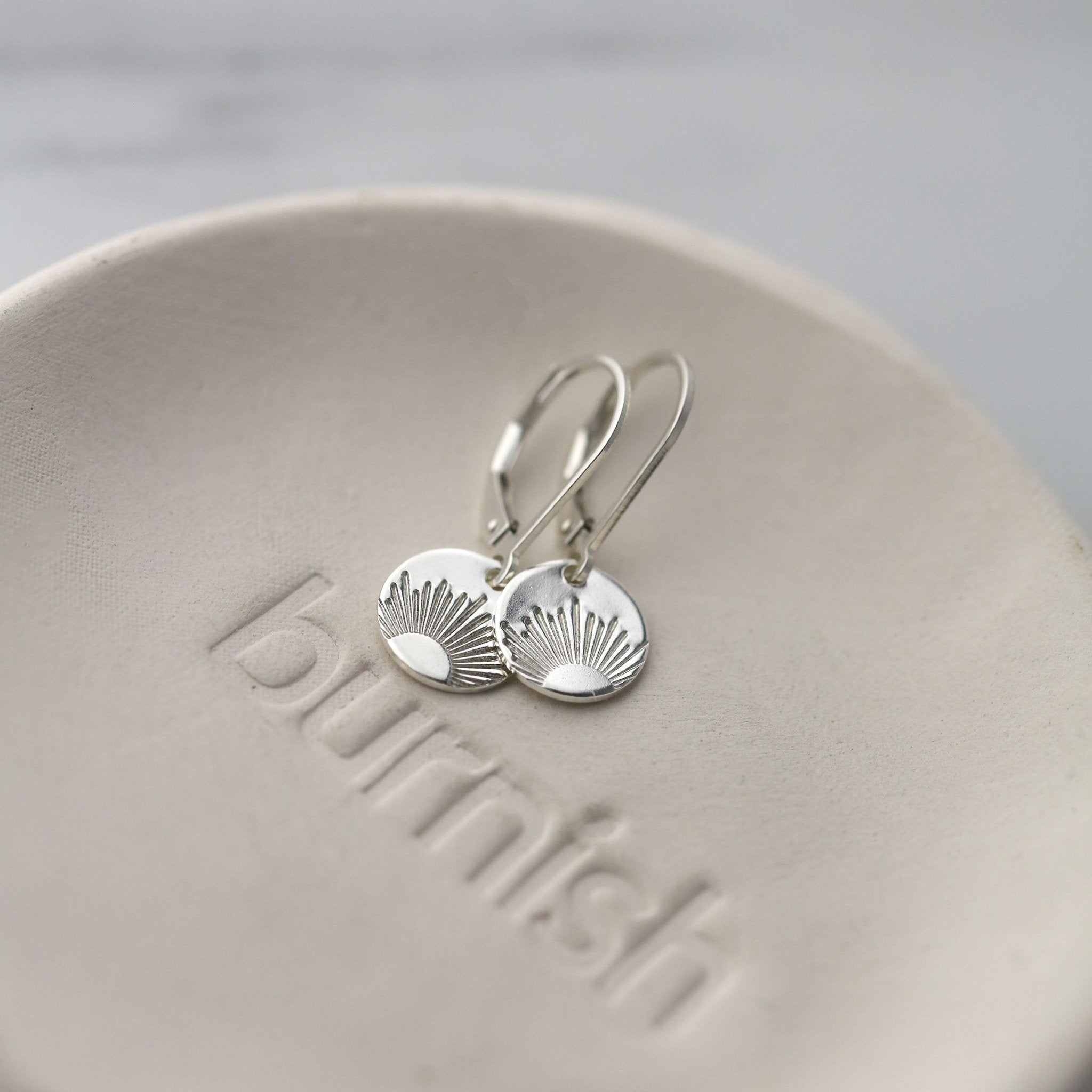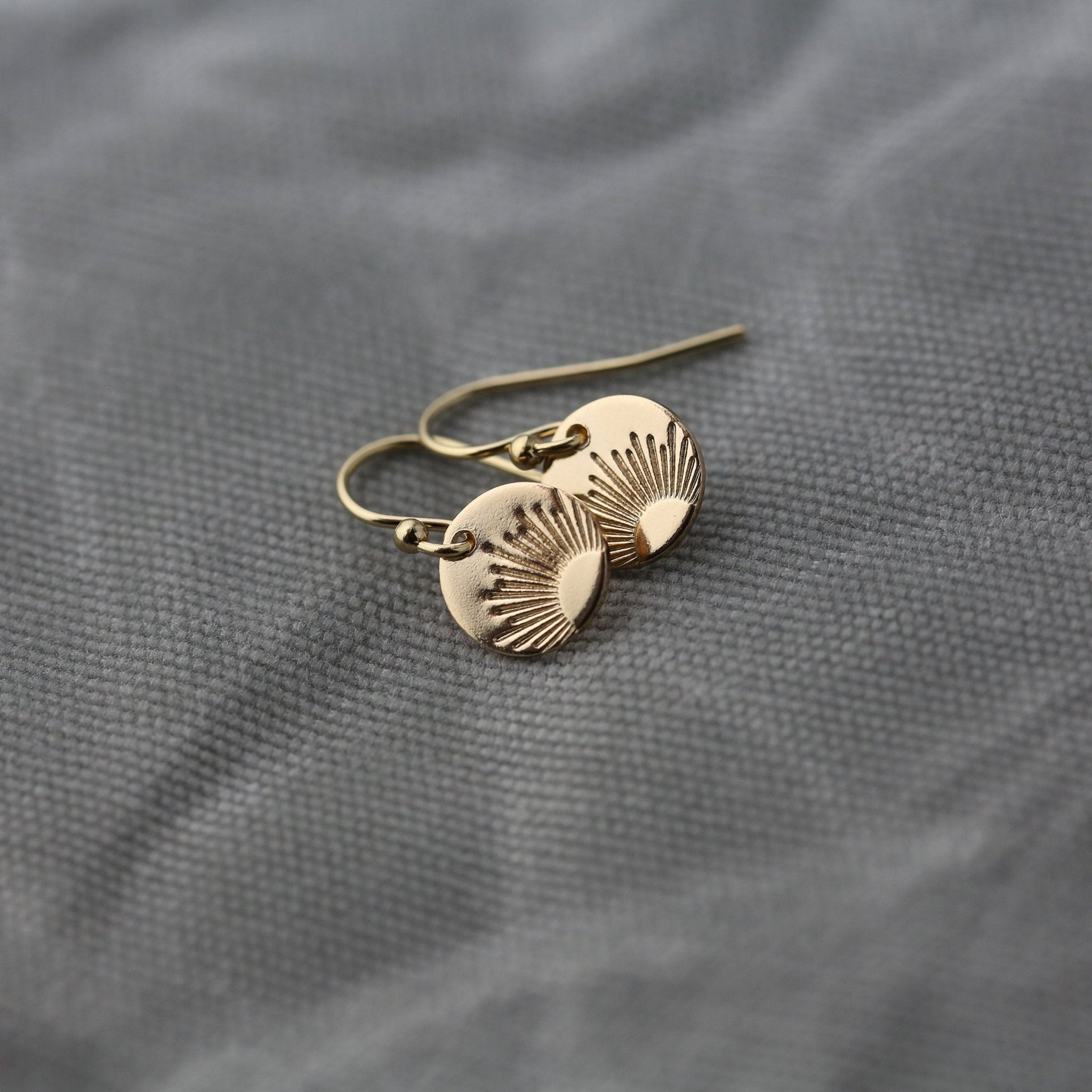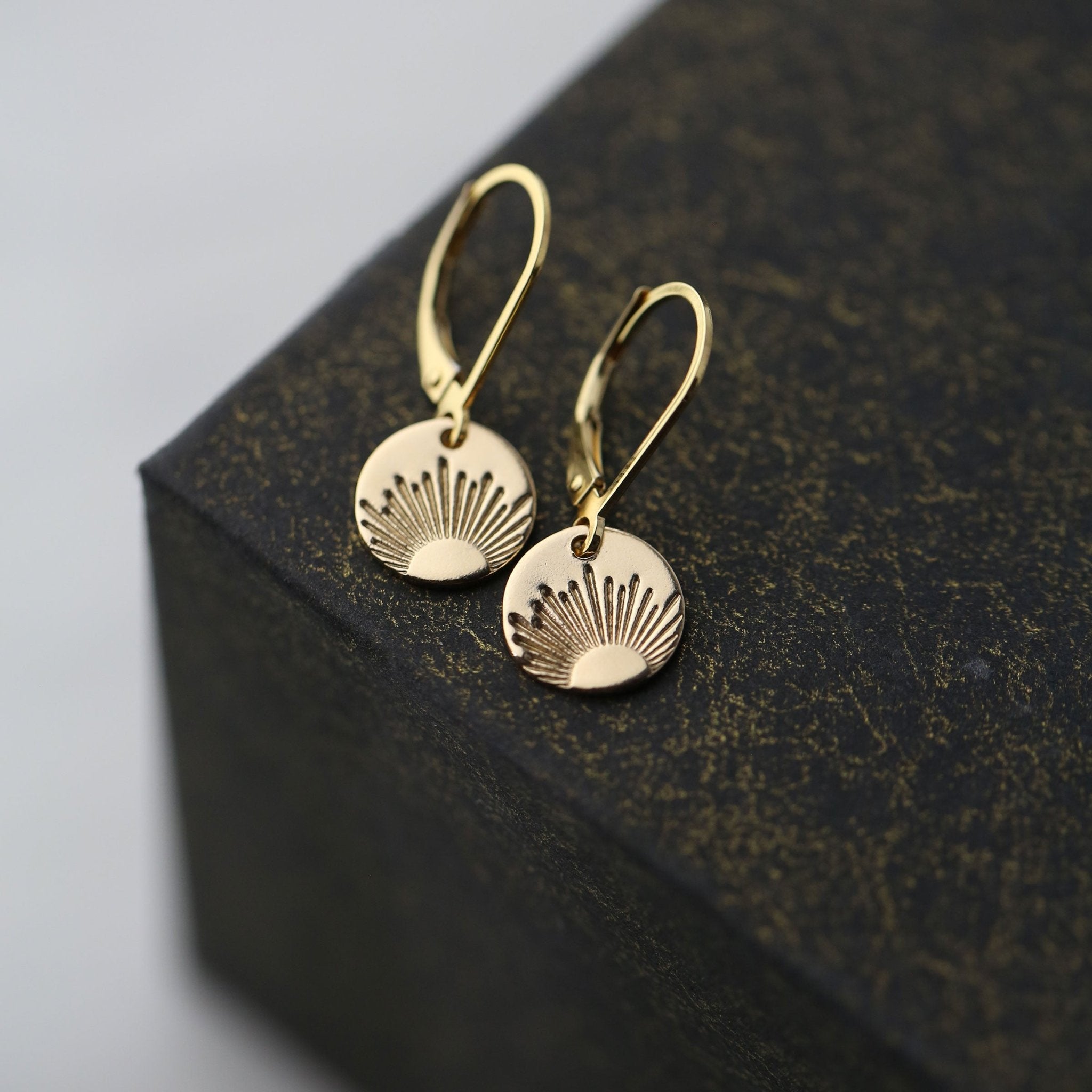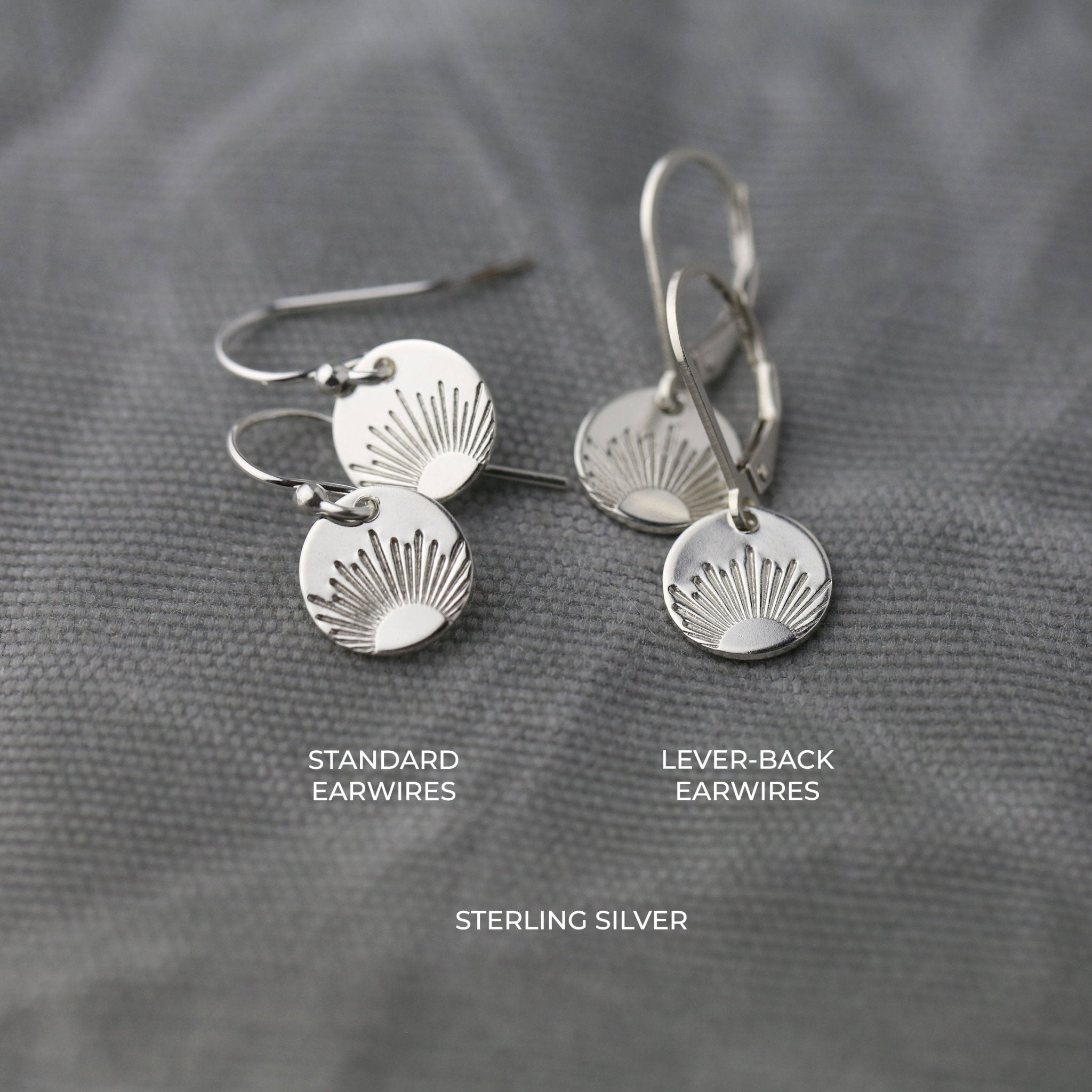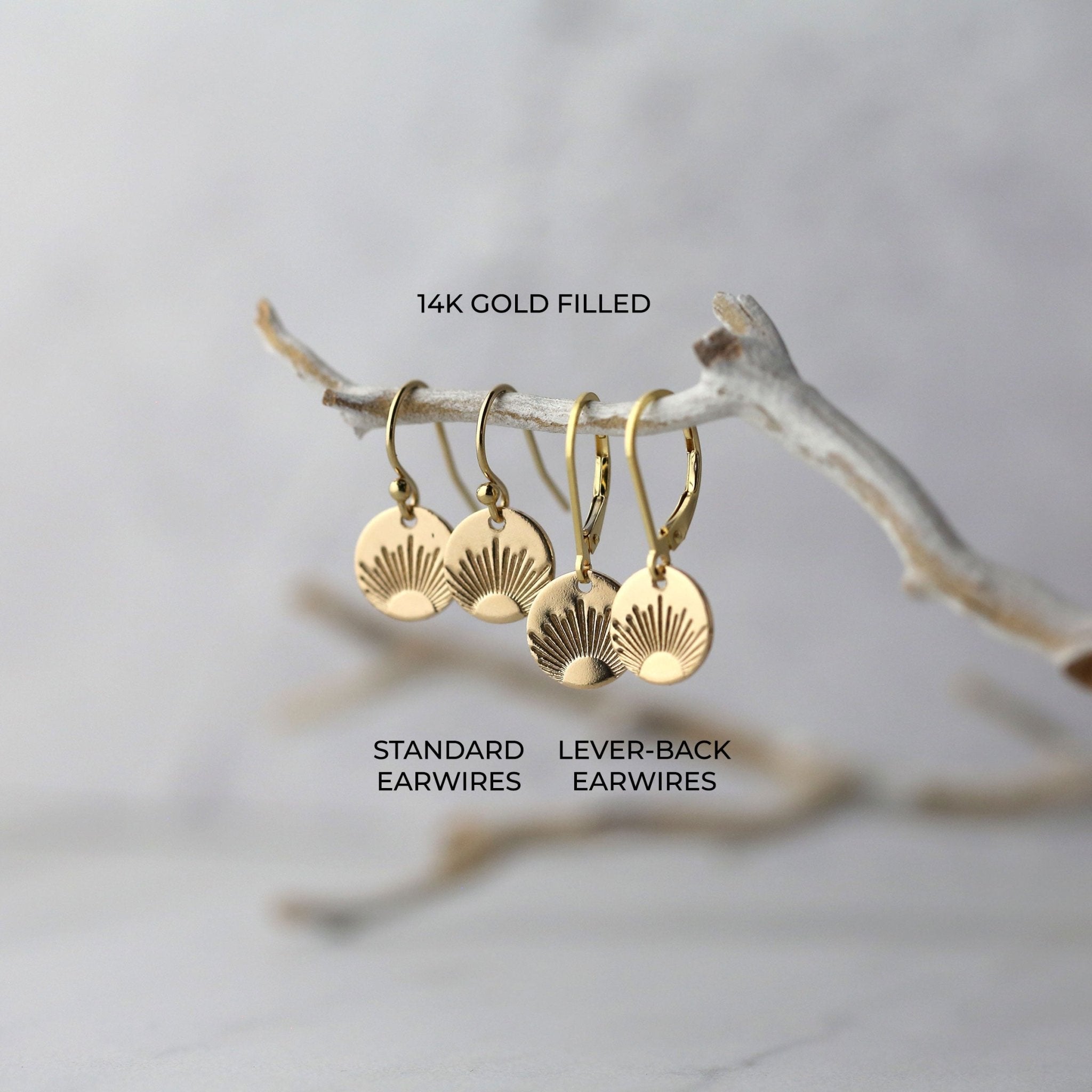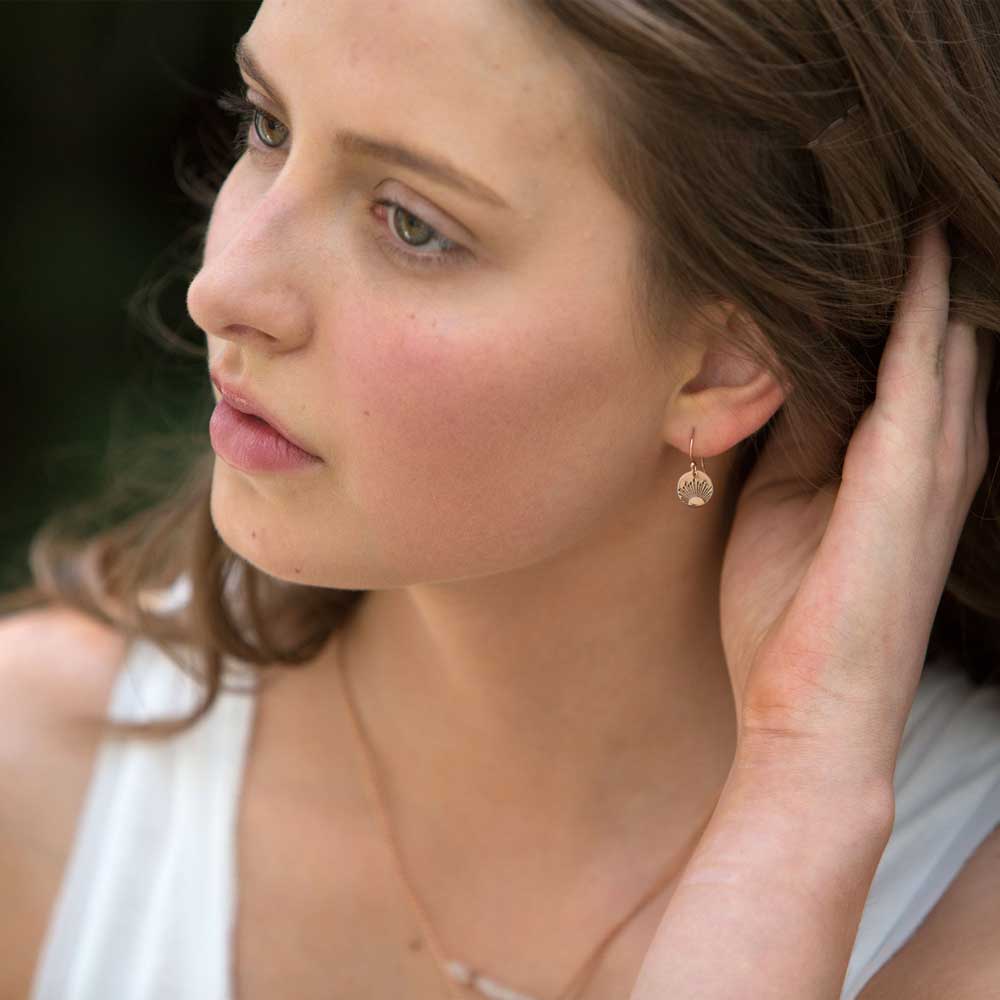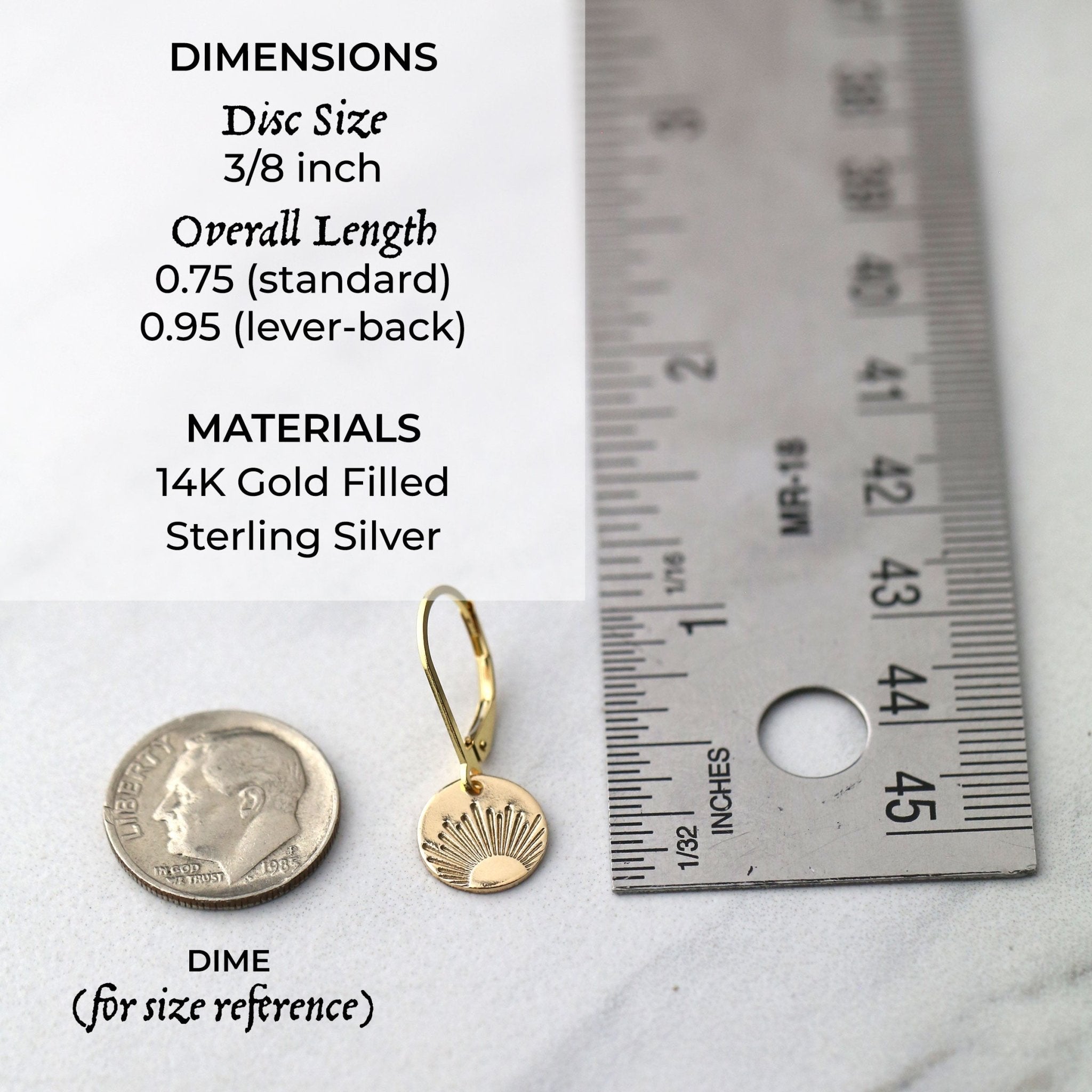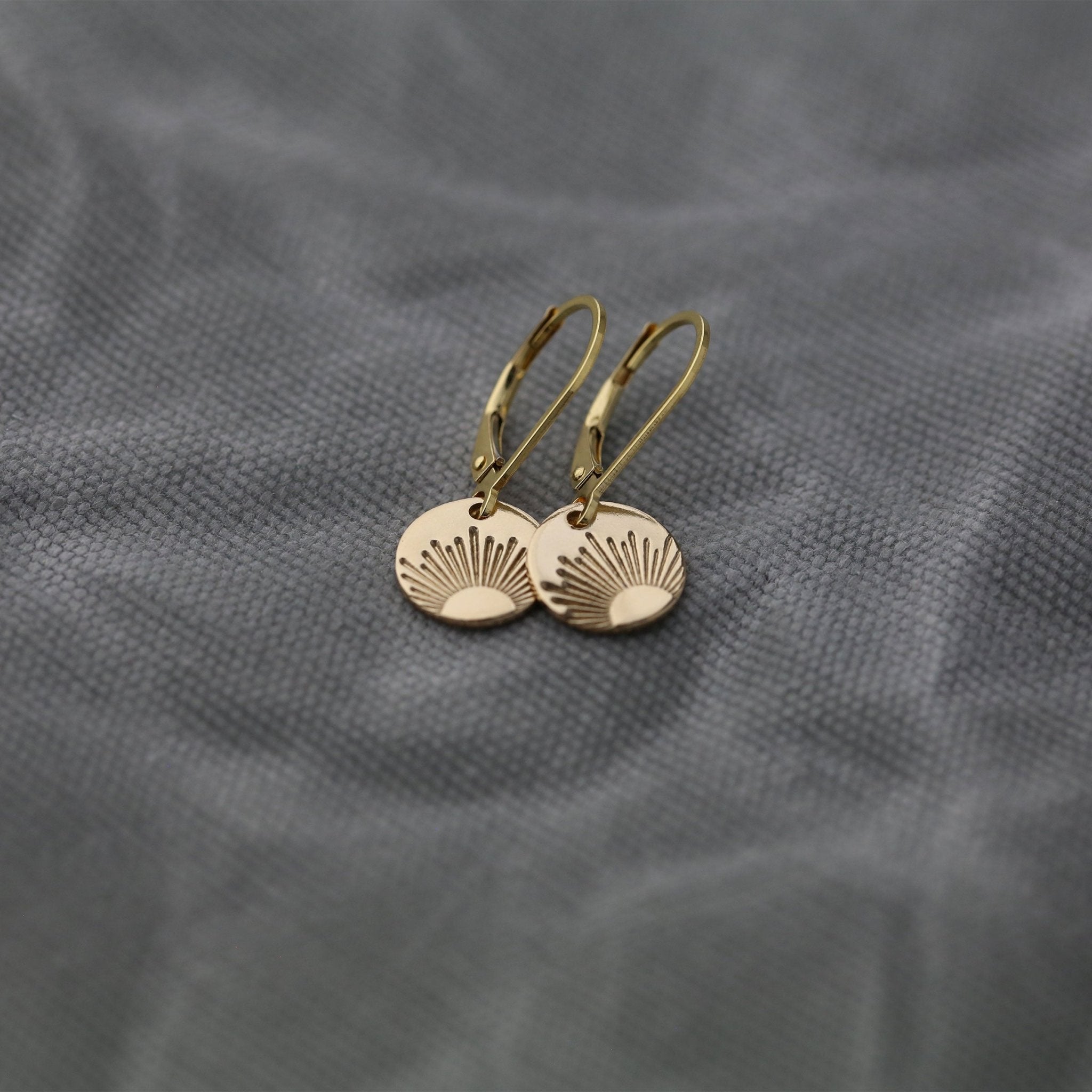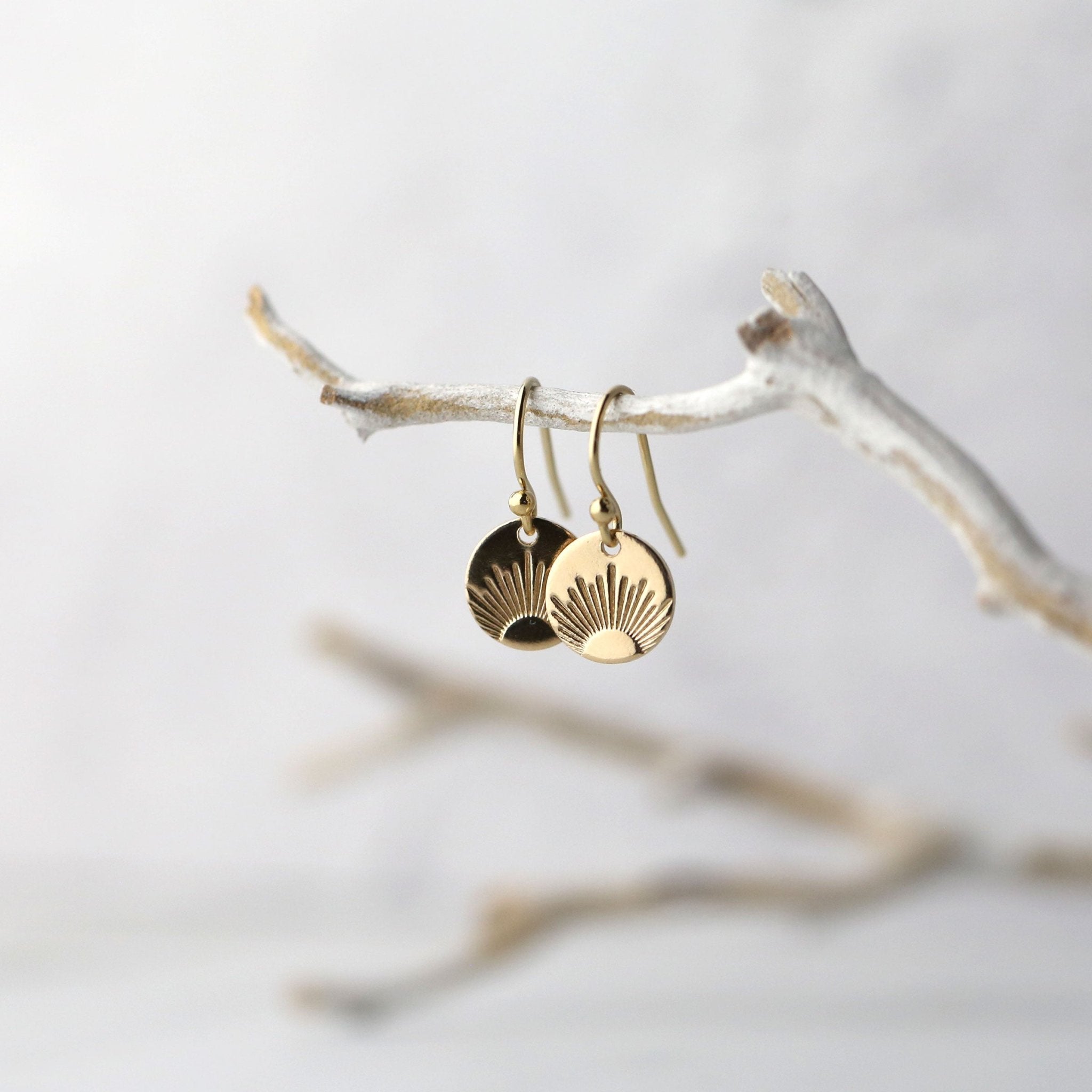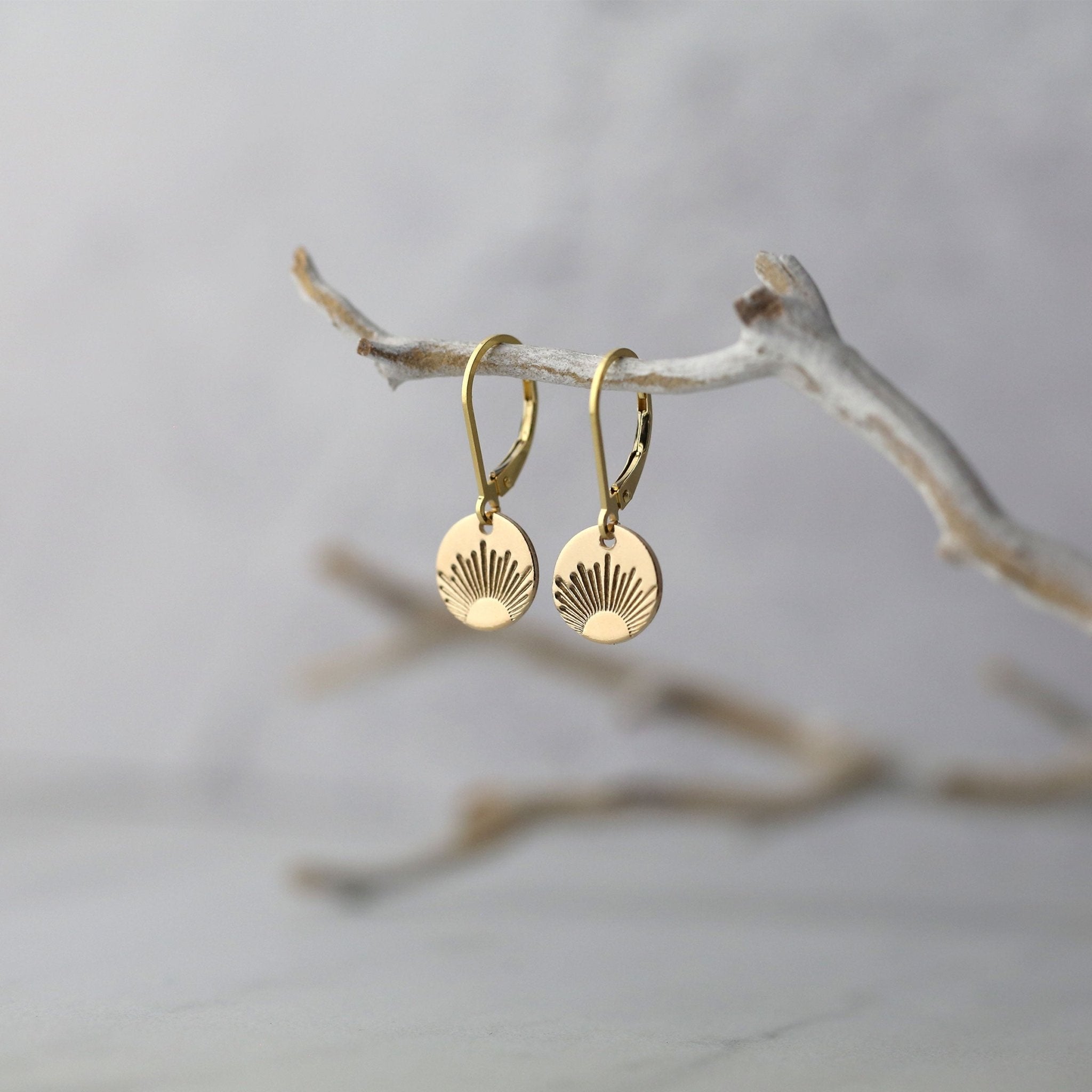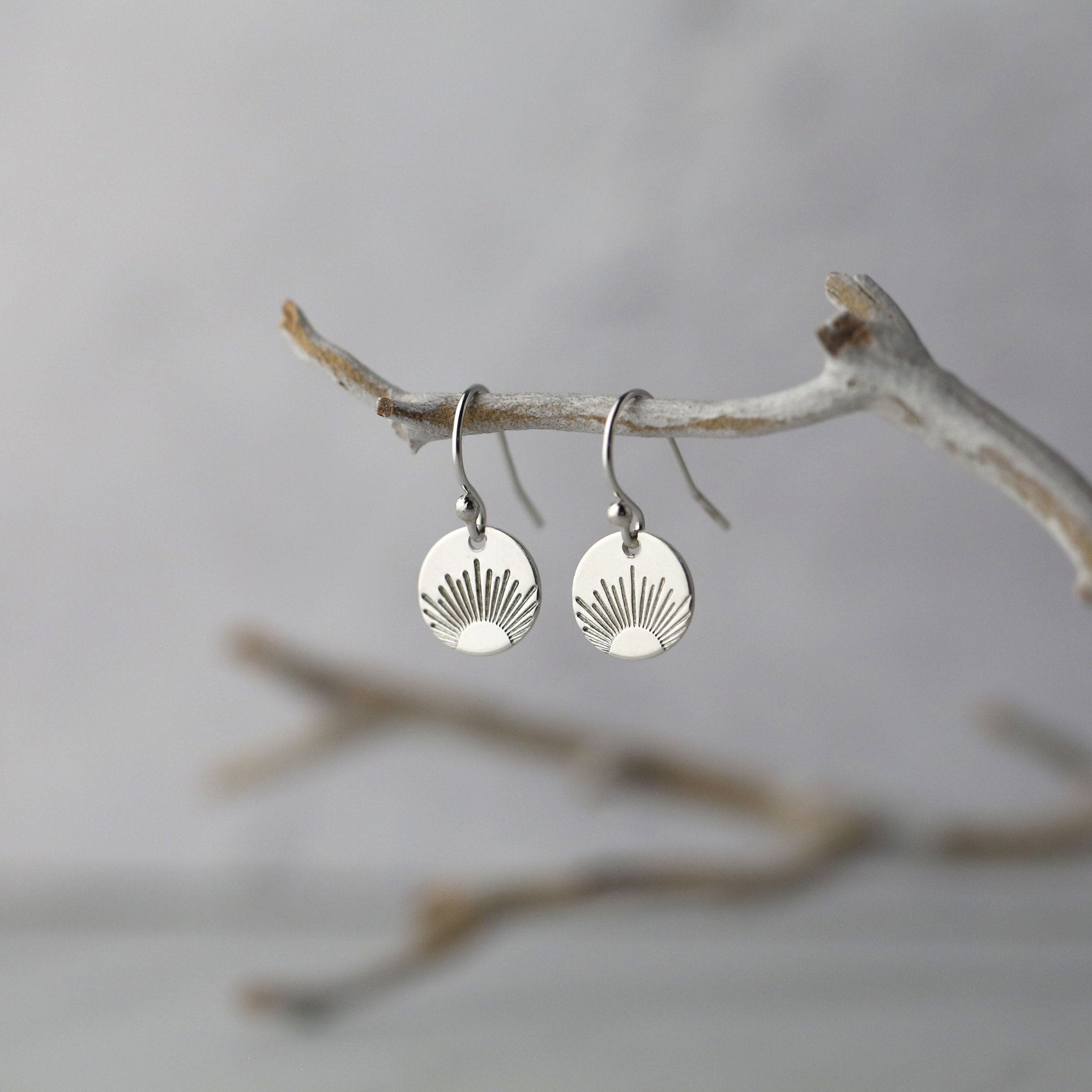 Dainty, sterling silver botanical rectangular tag earrings, paired with French-style or lever-back earwires. Hand stamped with a minimalist floral design, these petite dangle earrings are a customer favorite because they are so lightweight and easy to wear! All in nickel-free solid sterling silver metal for long lasting quality.
Overall earring length is about 1.1 inches (with standard earwires) or 1.3 inches (with lever-back earwires).
Tag dangles are about 0.67 inch by 0.27 inch.
All components are nickel-free sterling silver.
Handcrafted with love in Alaska by Burnish.
Beautifully packaged in a gift box.
Free returns & exchanges. Pre-paid return label included with order. (USA only)
Gift wrapping available in cart.
You can feel good about wearing Burnish jewelry because each piece is carefully hand crafted with meaning and intention, made just for you in Anchorage, Alaska.
Free returns in USA. I want you to love your Burnish jewelry pieces. If you aren't thrilled, you may return it within 30 days of order ship date. All orders within the USA include a pre-paid return label. 
Sterling Silver
Sterling silver is an alloy of silver containing 92.5% pure silver and 7.5% of other metals, usually copper. It's used in jewelry for its durability and beauty.
14K Gold Filled
A higher quality, more durable alternative to gold plated. It has a thick layer of 14K gold, 5% of the weight of the item, (many times thicker than gold plated) bonded to a base metal core, for long lasting wearability.
sterling bracelet and gold-filled earrings
i love the bracelet and love the earrings but unfortunately the earrings turn my earring holes green. i'm not sure i should keep wearing them. i checked that the jewelry could be worn all the time (i understand i can but not to swim or hot tub in them); but, found that to not be the case about the gold-filler lever backs. i had reservations about the gold-filled and should have bought them in sterling. otherwise, the jewelry is perfect for my taste and lifestyle.
I have been using these USA-manufactured lever-backs for many years without problem, but something has recently changed with the quality, and I am switching to lever-backs from a different manufacturer. Any new purchases will be with the new earwires, and anyone who purchased the old style from me is welcome to exchange or return them for free!
beautiful!
My new favorites. The sunrise design is unique and beautiful. Lightweight and comfortable these are perfect everyday earrings. Almost all my earrings are from Burnish. Always well made and durable.